Environmental and Water Resources Engineering
Overview
Students may identify broad concentrations in either General Civil Engineering or Environmental Engineering. In environmental engineering, electives may be selected to focus on water quality and treatment, bioremediation, solid and hazardous wastes, air quality, and air pollution control. Students may also choose electives that provide additional exposure to selected areas of civil engineering, such as transportation, structural, geotechnical, and construction engineering.
Mission
Graduates who pursue a career in Civil Engineering will be successfully engaged in professional engineering practice or graduate study in the analysis, design, construction, and operation of public and private infrastructure systems.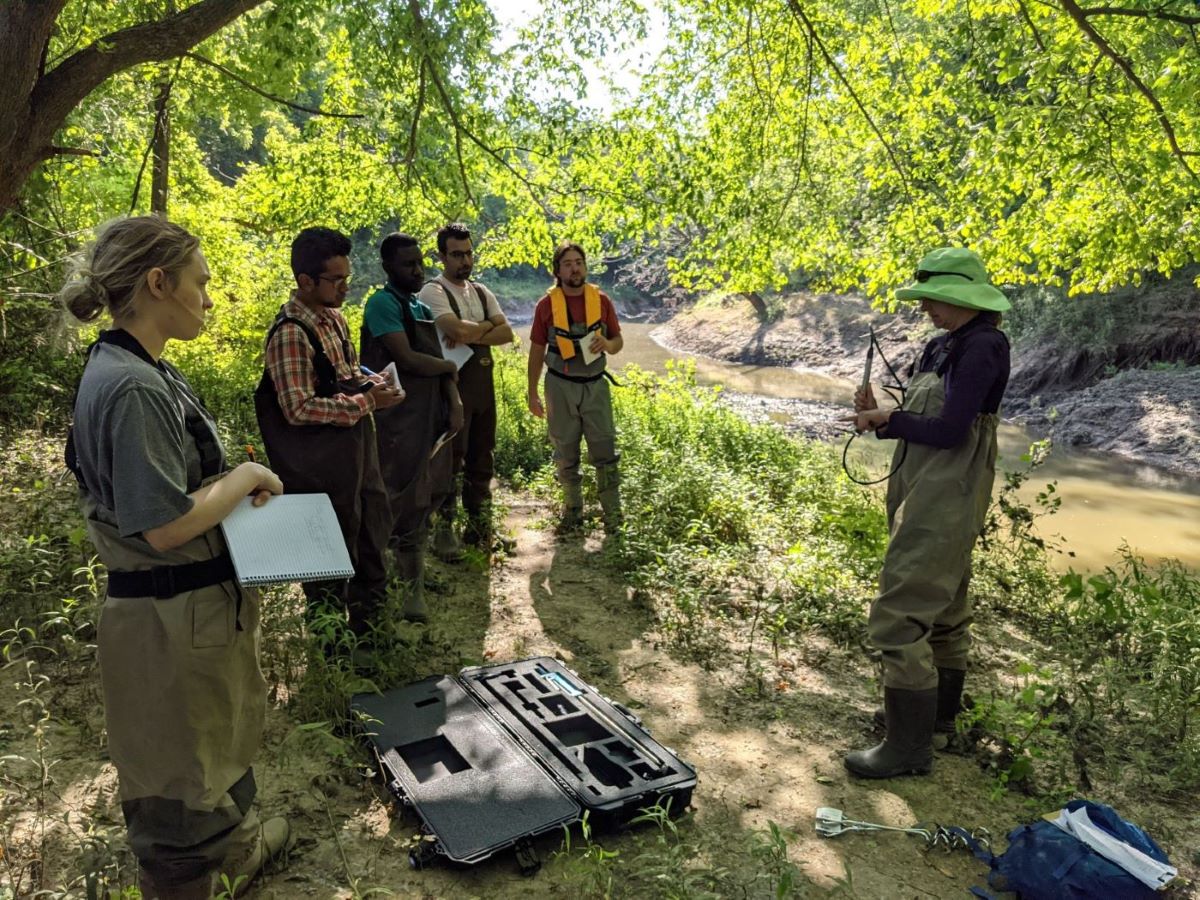 Undergraduate Curriculum
Students take required courses and select electives that best fulfill their personal goals from the following general areas of study. A total of 128 credit hours is required for graduation.
Curriculum Guide
The Department of Civil, Environmental, and Architectural Engineering prides itself on its outstanding research history and current efforts. Faculty members in the department as well as students take on a wide variety of research topics, many of which are cross-disciplinary in nature. The department is involved with the KU Transportation Research Center, the Infrastructure Research Institute, and the KU Center for Research, among others. The department's faculty and students are creating new boundaries for technological capabilities as they provide solutions for the world.
Research Centers and Labs