Stanley Rolfe
---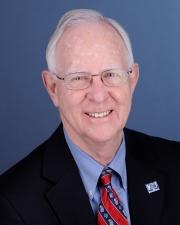 A. P. Learned Distinguished Professor Emeritus
Ph.D., P.E., Dist.M.ASCE, NAE
Contact Info
Learned Hall, 2160D
Lawrence

---
Education
—
B.S. in Civil Engineering, University of Illinois at Urbana-Champaign, 1956
M.S. in Civil Engineering, University of Illinois at Urbana-Champaign, 1958
Ph.D. in Civil Engineering, University of Illinois at Urbana-Champaign, 1962
Teaching
—
News: Professor Rolfe is one of only two current university faculty members in the state of Kansas who are members of the National Academy of Engineering (NAE), the highest professional distinction accorded to an engineer. KU is the only university in the state with faculty members in the academy. Academy membership honors those who have made outstanding contributions to engineering research, practice or education, and membership stands as a benchmark of quality for academic institutions.
The academy has more than 2,000 peer-elected members who are among the world's most accomplished engineers. They provide the leadership and expertise for numerous projects focused on the relationships between engineering, technology and the quality of life.
Learn more about the National Academy of Engineering
*What Determines a Distinguished Professor?
A university-distinguished professorship is awarded wholly on the basis of merit, following exacting criteria; demographic factors and years of service are not taken into account. Therefore, it is not surprising that the number is small – almost 60 – for the entire university.
A nominee must be truly distinguished as a scholar, ranking among the top scholars in the United States for his or her particular field, and possessing an international reputation of excellence. However, an exemplary scholarly record is not enough; a pre-eminent ability to teach must always complement it.
Accordingly, the nominee must have a proven record of interest in the growth and success of students, colleagues, and institutions. Further, the nominee must show engagement in inter-disciplinary work, and participate in university affairs. Indeed a Distinguished Professor serves not only the university, but the local community and state as well.